English summary: Great Grey owl, Strix nebulosa, thrive for a while. A pleasant verification of what we are doing – and how we do it – it seems not too bad at all! Thee old forester on an inspection visit. Attention. Salute.

När hedersskogvaktarn har besökt oss, inspekterat, synat av markerna och beviljat godkänt så förtjänas ett eget inlägg! En sann glädje och mytomspunnen fågel från de stora skogarna. En sorkjägare av format. Vi har sett den förr – även då i en äldre orörd skog (läs här) i utmarkerna. Sådana här naturupplevelser skänker ödmjukhet och värme inför hela grundtanken.
Givakt.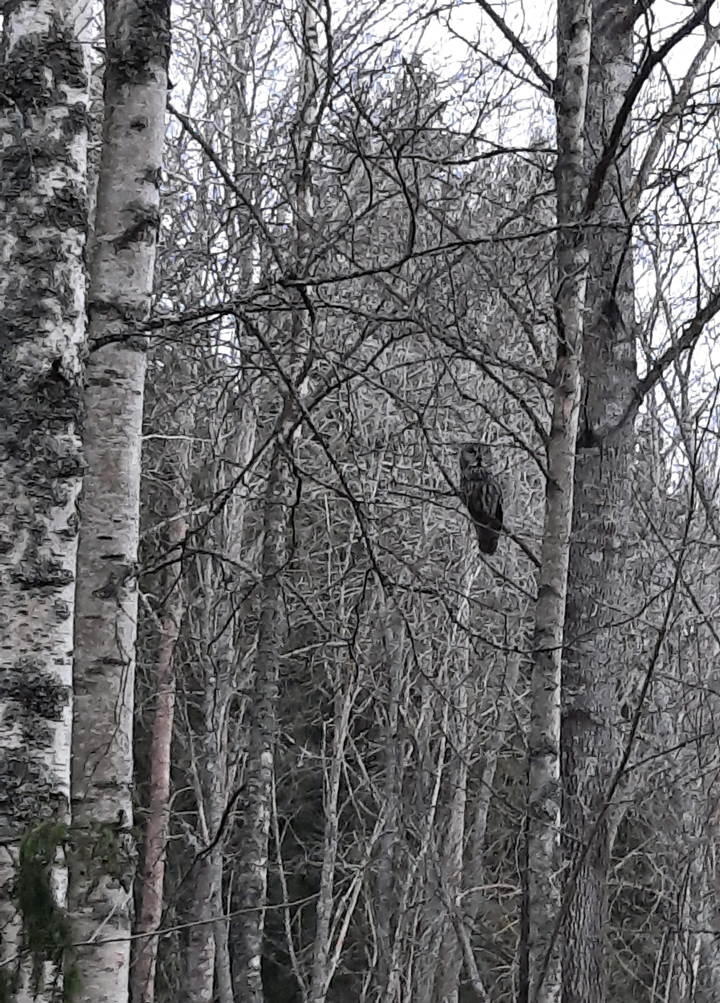 Lappuggla, Strix nebulosa, i våra marker som vi värnar. Fantastiskt att se den jaga, här i en mindre våtmark.
Ove Stefansson skriver om Lappugglan i sin bok Nordanskogens vagabond. Faktum är att boken införskaffades och lästes i samband med att den presenterades i Umeå, på universitetet 1997-98. Redan då var fascinationen stor. Står alltjämt fint i bokhyllan.